Olga Kaju and Daire Kaup: The modern sweets world and French delicacies on your table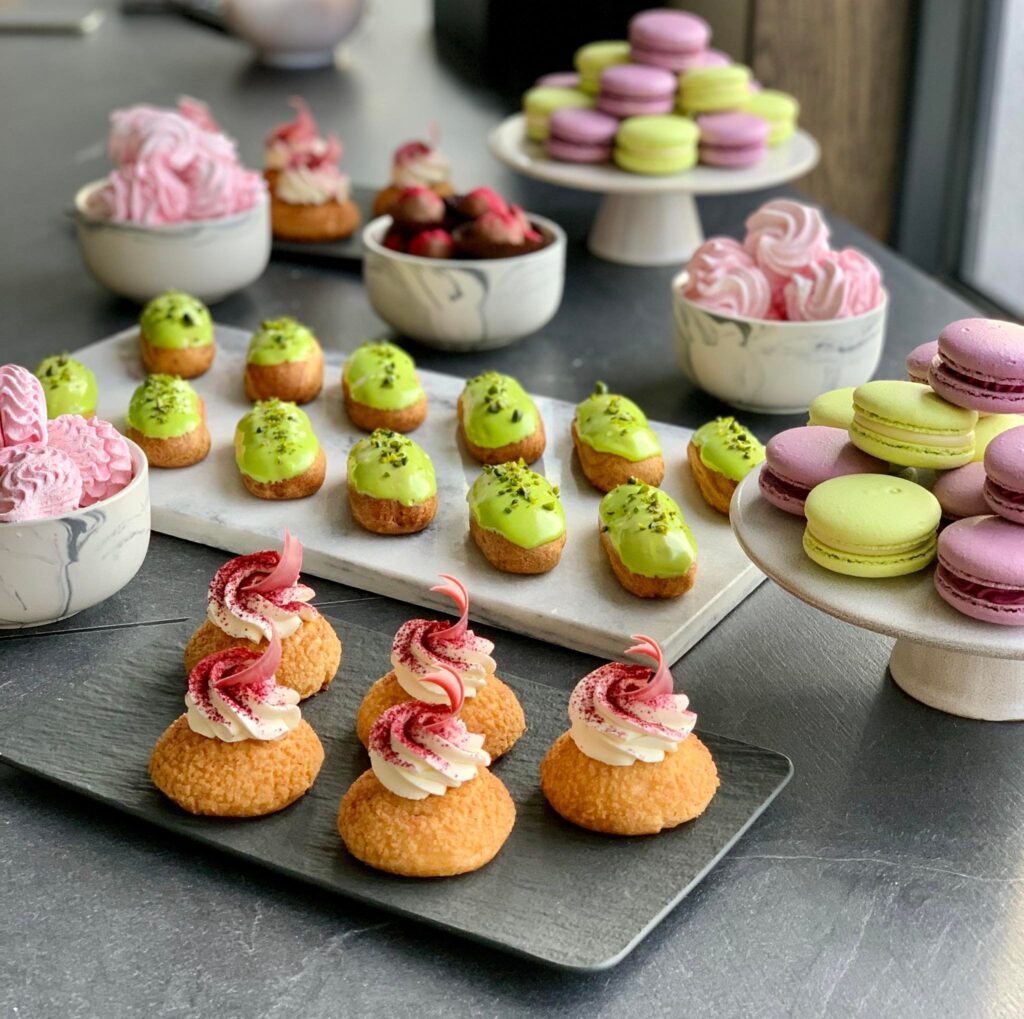 Do you think that one big cake on the party table is old-fashioned? You know that among your guests there are friends of macaroons and lovers of eclairs, as well as fans of profiteroles, and you want to make them all happy by offering various sweet delicacies at your party, but you don't know how to prepare those?
You've tasted perfectly cooked fish served with a creamy champagne sauce, but you don't know the secret of how it's made?
You will find it out in Haapsalu! Once again, Olga Kaju, the queen of the sweets table, will visit us to guide, help, teach – together to prepare a gorgeous sweets table, which will not be inferior to the most exquisite French café cake tray!
During three days, you will receive instructions, tricks and tips both in terms of recipes and finishing, and as a result of all this, you will get gorgeous:
Mini pistachio eclairs with strawberries
Cherry-coffee truffles
Lime-peppermint marmalade
Cranberry caseifers
Pecan and vanilla profitrols
Meringue and citrus mini pavlovas
Lemon madeleine cookies with calamansi glaze
Heart-shaped raspberry crowns
On Saturday evening we will have a joint cooking, there pearls of French cuisine are prepared, according to the teachings by the hostess and head chef of the Old Hapsal Hotel, Daire Kaup. In the kitchen we will prepare:
Moules Mariniere
Bouillabaisse
Slow-cooked salmon with a creamy sabayon sauce
Pâte de Foie Gras with a little port wine
Chocolate fondant and strawberry-mint sauce
Number of participants: 12 people
The number of participants is limited, already purchased tickets will be repurchased
Price: 315 € in 2 person room
*accommodation in a 1 person room 395 €
*local person (wo accommodation) 215 €