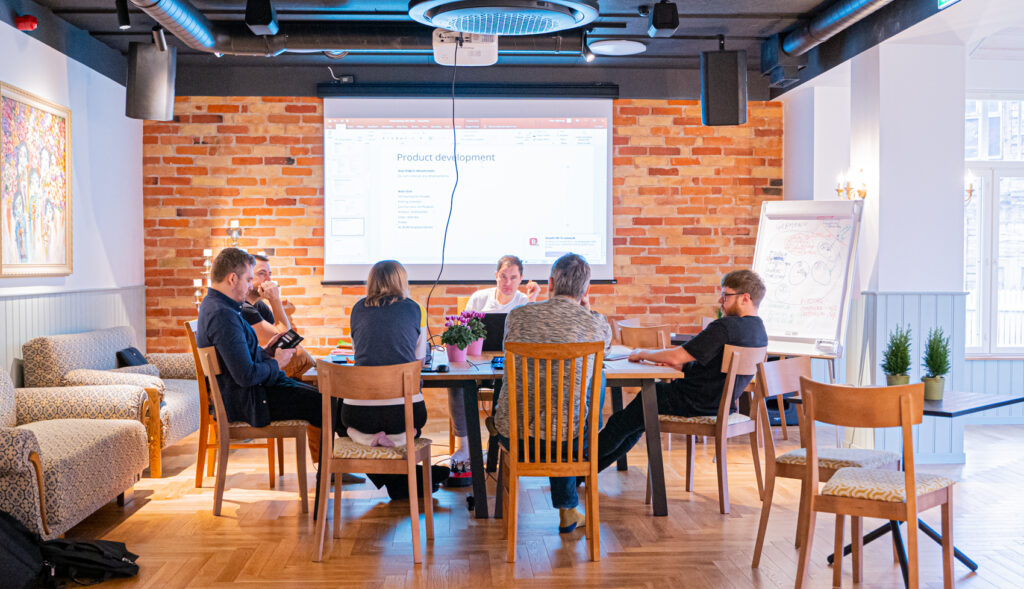 Perfect for the workshops (and not only)
Roofit solar team of 6 people had a work event to discuss company strategy. It was a perfect place and environment to escape from the office and spend this time with a fresh thought and positive vibes. The main roof is equipped with a projector and speakers where we could easily share our ideas.
Food was really good
The food provided was super tasty and healthy. The host could manage to provide us with regular, vegetarian and vegan food as we had different preferences that were taken into account. Coffee, tea, cookies were available 24h.
Design
Each of us had separate rooms, and we had a chance to investigate different rooms. Each room has a concept of a different country and has its own vibes. And all of them are sparkling clean and equipped with all needed things.
Things to remember…
In the evening after brainstorming all day, after going out for dinner, we came back and continued our team communication with wine, chill music and snacks…
Will visit again…
Even though we came there to discuss work, the feeling was like being at home. I am already planning to make a family trip to Haapsalu and stay in this cozy house.
Old Hapsal Hotel, you know how to make people feel good!
IRINA YAKOBIUK, product developer